Airport & Travel Hubs
Departing or arriving; cash is on hand for all travellers
Cash is still a key payment choice for travellers, so why not offer access to cash just when it's needed with our multifunctional ATMs.
We are the leading airport ATM operator in Europe, with over 600 ATMs at 145 international airports which have entrusted us for our operational excellence and attractive value proposition. Our on-site ATM services include multicurrency dispense, dynamic currency conversion, cardless withdrawals, ATM advertising and more.
Benefits for airports & travel operators:
End-to-end service proposition, including ATM ownership, installation, operation, 24×7 servicing and transaction processing
Fully compliant with operators' guidelines
ATM services offered independently or in combination with over-the-counter FX Bureau Services
Additional revenue streams
Multicurrency cash withdrawals
Latest ATM technology and security features
All international cards accepted
Our ATMs can be found in: airports, train stations, bus terminals and key travel hubs.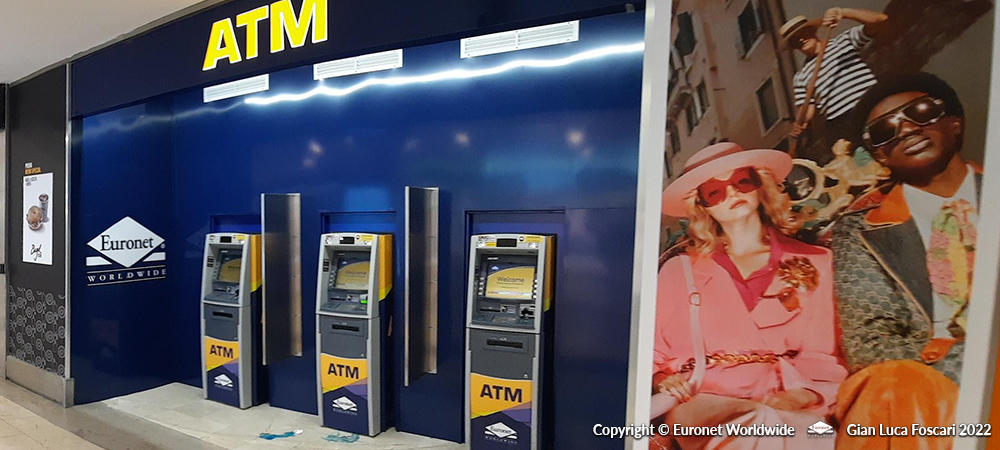 Contact us
I'm interested in a new ATM for my business